Do you tend to be safe and go neutral
on the cabinetry in your kitchen?
I adore the color blue, but I don't know if I would be brave
enough to choose blue for my kitchen cabinets.
These inspiration pictures make me think that someday
I might be daring enough!
source
The blue on the cabinets above is so soft and pretty
that I don't think I would tire of it.
source
This one is more of an aqua blue.
Doesn't it look cute with the bright accent colors?
source
And here is a very bold peacock blue.
It's beautiful but I think you would have to be
very gutsy to choose this color.
source
Another soft, soothing blue.
source
Love this cheerful shade of blue
especially with the
wooden knobs
and other wood elements.
This is just a cutie pie little kitchenette maybe
for an apartment or guest cottage so I think
the decision would be a little easier.
(If one were lucky enough to have a guest cottage!)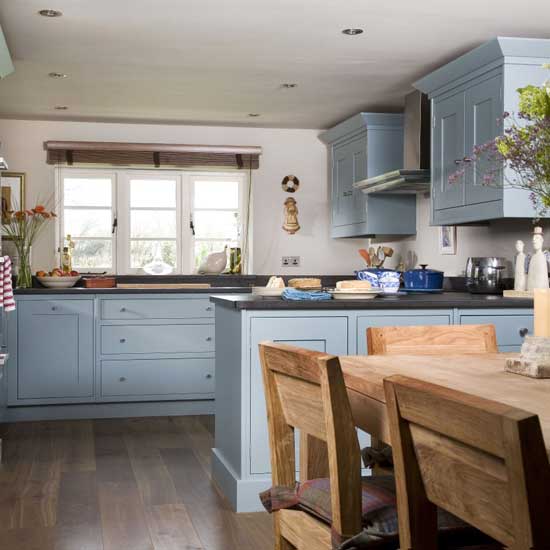 source
I like this with the dark countertops, too.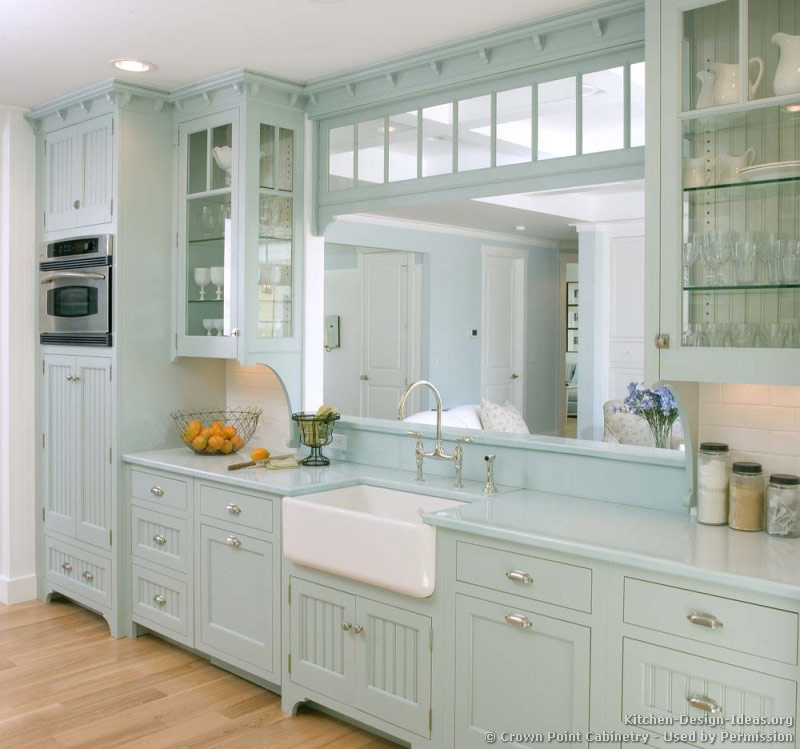 source
This one has so many charming elements that the blue
is just the icing on the cake for me!
What do you think?
Could you go outside of your comfort zone
when choosing a color for your kitchen cabinets?
I know we are all concerned about resale but what if you
knew it was your forever home?
~
JoAnne
~