Isn't this a sweet kitchen?
I love the soft colors and how light and airy it is.
But more than that, they have used some great
salvaged finds which add loads of character to this kitchen.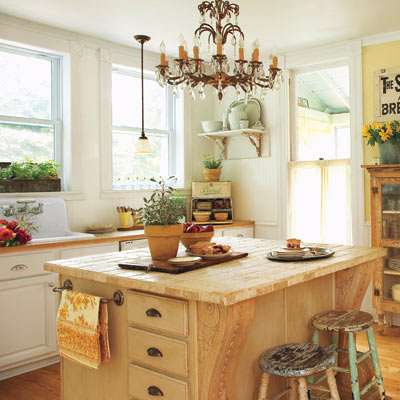 I found this kitchen at
This Old House
.
The insets in the following pictures were to show
similar items that could be used in place of the salvaged treasures.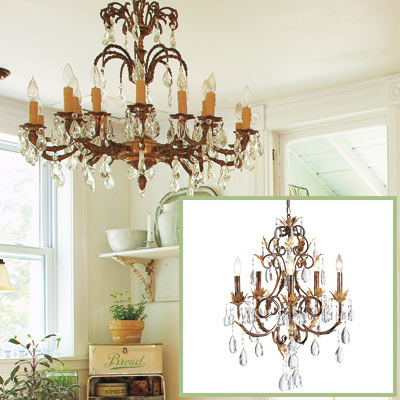 Gorgeous, gorgeous chandelier!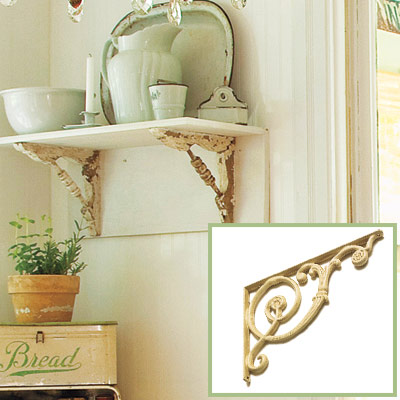 The old brackets used for the shelf are amazing!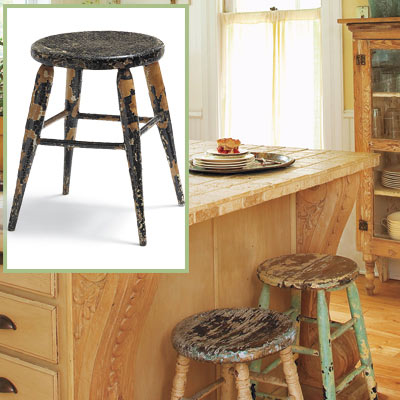 These stools are a similar style to the one I just ordered for my kitchen.
Of course, the chippy goodness isn't so easily replicated.
See how the two stools in the picture aren't even exactly alike - they don't even have to match!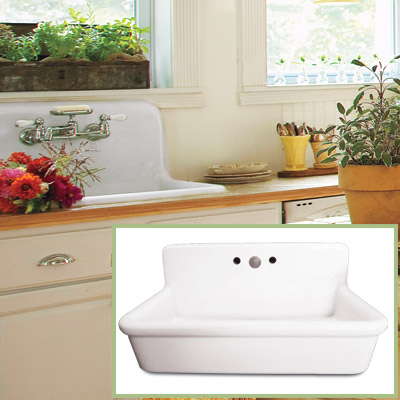 I think most of us would adore this sink.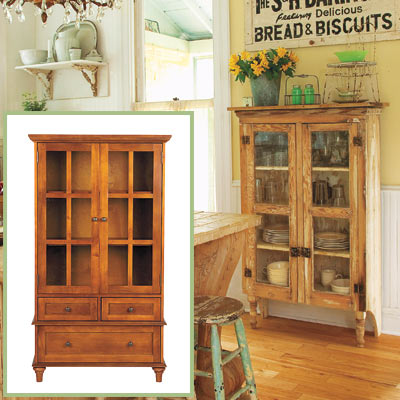 I really like the idea of using free standing furniture for some of the storage
in the kitchen.
Especially if it looks as great as either one of these in the picture.
Do you like this kitchen?
What do you like or dislike the most?
• joining •