I never would have imagined that I would like gray
as a color for kitchen cabinets.
But it turns out, it works beautifully in the kitchen.
It has become a popular color for cabinets in recent years.
Our Vintage Home Love
You can find some wonderful kitchens in blogland with
gorgeous gray cabinets.
source unknown
I think something unexpected is how fresh gray cabinets
can make a kitchen can look.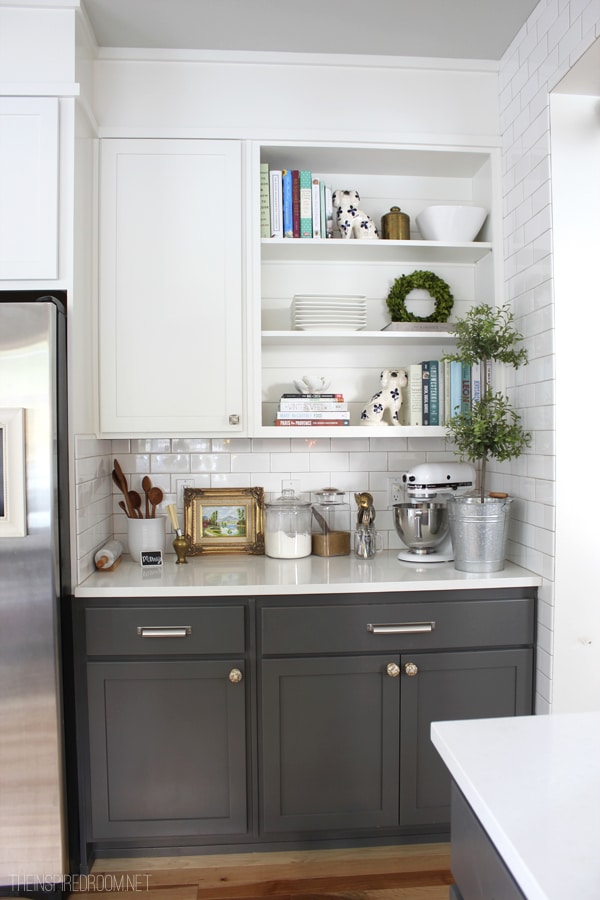 The Inspired Room
It's really a neutral color too.
Decor Pad
You could use just about anything for an accent color.
Gray looks good with rustic elements.
The Lettered Cottage
It's also great paired with bright white.
Our Lake Life
Not sure why, but it just works!
Don't you agree?
- joining -