Strawberries Are Not Just For Eating
I don't know about you, be we sure do eat a lot of strawberries this time of year.
I've also been noticing a lot of very cute strawberry inspired items
for the home and I thought I would share some of them with you.
Here are some faux strawberries that could be used in some fun summer decorating.
Don't they look real?
Isn't this jam pot adorable?
So cute and unique for your spices.
I am sure tea must taste better when using a tea kettle decorated with strawberries.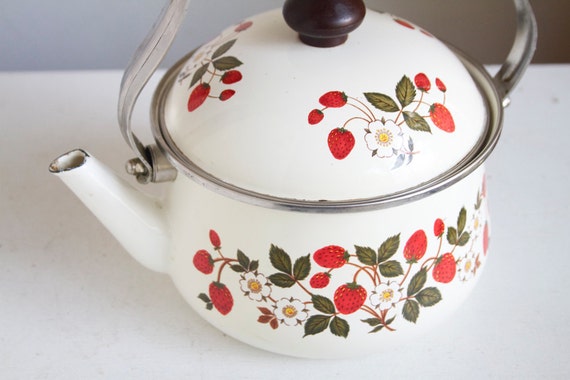 I love this strainer with it's black and strawberry theme - so original!
Strawberry shortcake is a favorite of mine - so good!
You can keep the recipe hanging right on your wall.
You can have a pillow with strawberries on it.
Handmade items are always extra special.
There's even a tissue box cover with strawberries on it!
How about a strawberry scented candle?
Especially great when it comes in a cute tin or jar.
See?
You can have your strawberries and eat them too!
Have a great Saturday everyone!
Save
Save