There's a storybook from my childhood that has never left my memory.
It had long ago been given away or discarded.
All I could really remember was the name of the book and the fact that I loved it.
I was so happy to finally find it on the internet.
Me Too!
A Whitman Tell-A-Tale Book
copyright 1962 ~ the year after I was born ~ yes, I'm old : )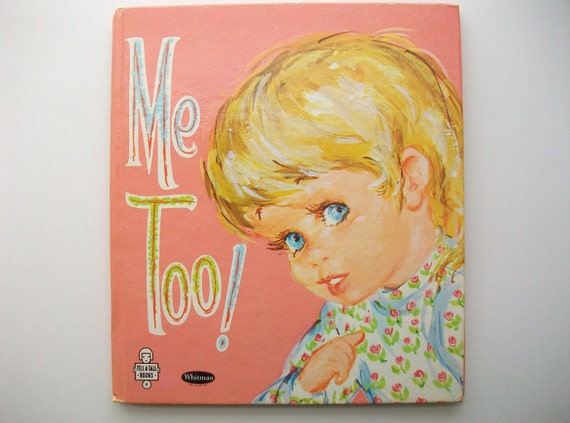 I didn't remember that the little girl's name was Anne
which of course is part of my name.
Maybe it's not too surprising that we named our daughter Anna.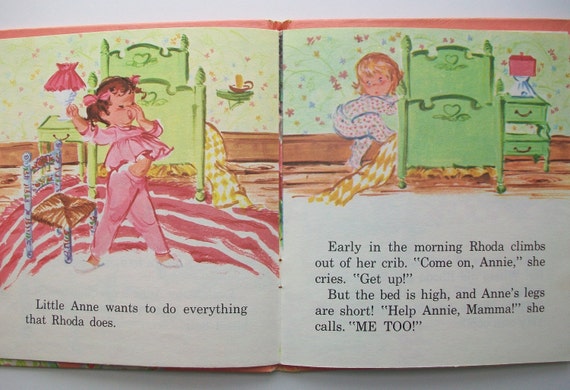 I had older sisters so that may be part of the reason I connected to this book.
Or maybe it was because I loved to play with dolls like these girls.
(It appears that Anne is spanking her baby ~ not sure I like that part.)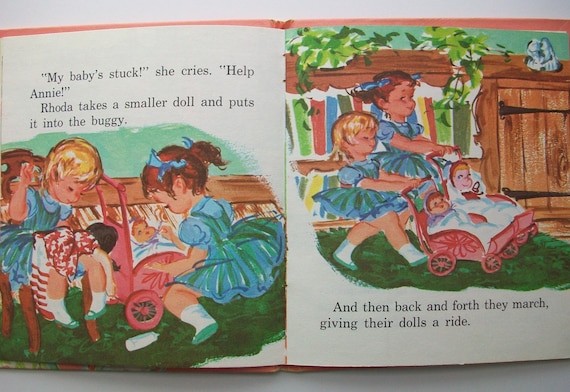 I am sure I loved their pretty blue dresses.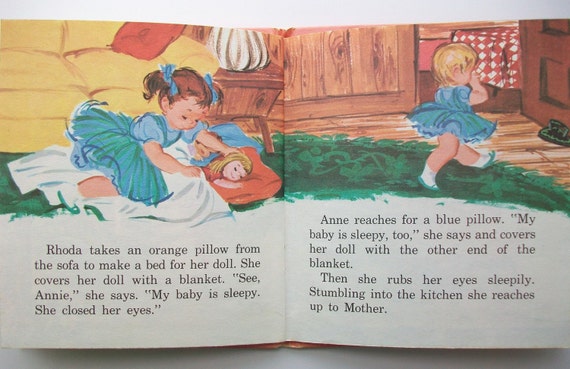 And their pretty house with their pretty Mamma.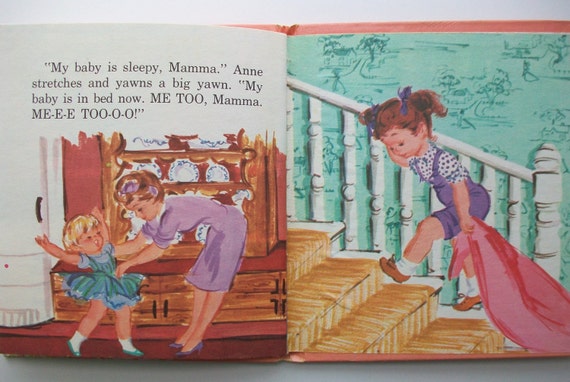 Whatever the reasons, I'm so happy I found it again!
Did you have a favorite storybook as a child?
Thanks A Bunch For Visiting!
- joining -