BLUE BUFFALO CHECKS
I know I'm not alone in my love for buffalo checks.
They seem to go with just about any style of decor
and they add that special something that can really make a room.
Buffalo checks in the blue family seem to be hard to come by though
so when I saw this pillow on Etsy, I had to snatch it up.
I love how it looks on our family room chair.
And I'll be able to use it in other places around the house too.
Here are a few pictures of other rooms using blue buffalo checks.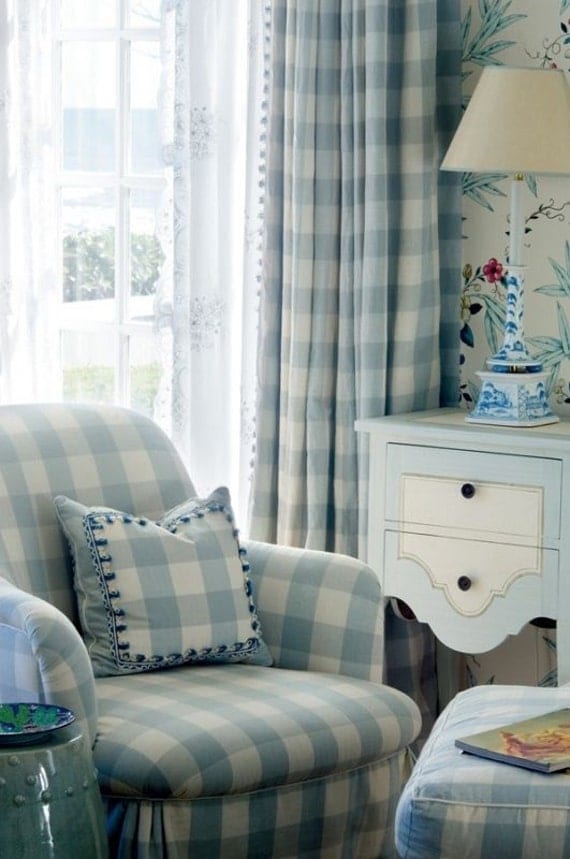 I'm loving the wallpaper in this room too.
source
I think the blue looks really pretty with the other colors here.
source
Aren't these rooms pretty?
I sure think so.
Thanks A Bunch For Visiting!
- joining-